What are the main IP related legal concerns?
Protecting and growing intellectual property assets is extremely important for any business, especially in today's technologically driven world. To this end, we support our clients with guidance and strategies on all relevant aspects concerning intellectual property rights, innovation and technology. We have a solid background in the IT industry (in particular fintech and the telecommunication sector) and we are equipped to understand and anticipate the legal needs of businesses in a variety of industries, with focus on IP and data protection aspects.
Copyright
Copyright is an essential asset for the growth and sustainability of many companies. From software development and databases building, to other works of intellectual creation (photos, drawings etc.), we assist and advise our clients in securing and protecting IP rights. 
Trademarks, designs and branding
A solid brand identity is an important competitive advantage for companies. Also, protecting IP elements such as designs, patents, know-how, trade secrets is essential for growing a solid and lasting business. We help clients in managing the IP portfolio from early stages (business planning, startups) to mature, consolidated companies, having as purpose securing and structuring IP assets.
M&A support
IP assets are very often an important focus in M&A transactions. We assist clients in structuring and negotiating IP related deals, as well as in assessing legality and validity of IP rights (e.g. via transactional due diligence processes or during steps taken for preparation of transactions).
Technology and innovation
Many of our clients are very technology driven and they develop, create or are enabled by technology. We support and assist them with the entire legal ecosystem built around technology and innovation (artificial intelligence, fintech, gaming, smart meters etc.), by designing and negotiating complex contractual frameworks, IT documentation, licensing models etc.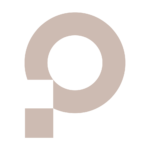 Enforcement of IP rights
Correct and timely registration and constant consolidation of IP rights is not always enough to protect the interests and activities of a company. Steps need to be taken in case of infringement by third parties (e.g. copyright or trademark infringement, software piracy etc.). We assist our clients with structuring defense strategies, as well as advise and support for filing claims, cease and desist or other injunction procedures.
We come up with practical solutions to your legal problems and empower your organisation to learn to handle them in the future.