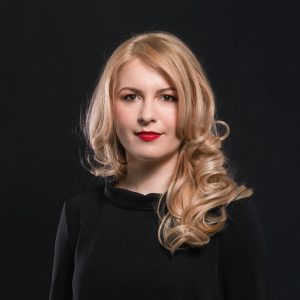 Roxana GUIMAN - Partner
Roxana has over 9 years of experience as a lawyer, being involved in complex projects for clients in a variety of industries. Her solid background in the IT sector gives Roxana an applied and interdisciplinary perspective on data protection, IP and e-commerce. She helps clients across various industries and sectors in implementing comprehensive yet practical compliance programs that take into consideration their business needs and practices while integrating applicable legal requirements. Roxana's 6 years collaboration with Biris Goran SPARL was a key element in establishing the partnership between the two law firms, supporting the goal of building a specialized data protection & IP practice, unique in Romania, and offering integrated legal services for clients.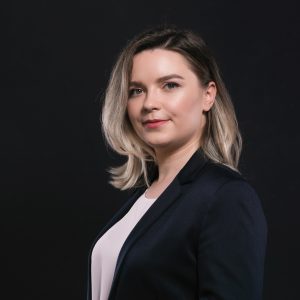 Dana UDUDEC - Partner, CIPP/E
Dana is a privacy lawyer and a Certified Information Privacy Professional (CIPP/E), with a background in banking and finance, as well as in human rights law and litigation. She manages complex data protection and e-commerce compliance programs, ensuring that clients integrate legal requirements seamlessly in their projects. Dana always seeks to reconcile attention to detail with a realistic view of the practicalities of legal compliance. Specific programs she has managed include structuring projects according to privacy principles, performing data protection impact assessments, designing transparency tools, as well as ongoing advice for privacy and consumer-friendly business decisions.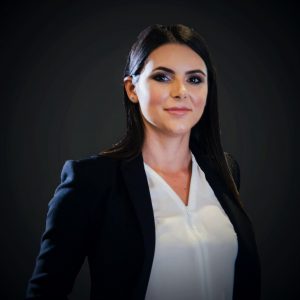 Roxana ȘERBĂNESCU - Associate
Roxana is a lawyer since 2015, focusing mainly on Intellectual Property and Data Protection. Before joining PrivacyOne, Roxana worked with some of the most prestigious law firms in Bucharest, handling IP, Real Estate, Competition & Mergers and Acquisitions projects. Her knowledge and experience are extremely useful to clients in order to navigate the complexity and interconnections between different practices in finding solutions that are both practical and in line with the legal requirements. Roxana advised clients who are active in the IT, Media, Energy, Hospitality and Pharma industries.
We come up with practical solutions to your data protection and privacy problems and empower your organisation to learn to handle them in the future.