E-commerce and Online Business
What are the main e-commerce legal concerns?
Online shops, marketplaces, and other digital businesses have their own regulatory ecosystems and require a comprehensive and multidisciplinary approach. Moreover, the European digital and consumer protection landscape is changing rapidly, and businesses need to be up to date.
Terms and conditions
T&Cs are not just a procedural nuisance – they are the backbone of your contractual relationship with customers. When dealing with consumers, they are especially important because there is a mandatory set of clauses which must be present in all such documentation.
We help with drafting, reviewing, and updating T&Cs, with focus on the specifics of the digital business operations. We also ensure that such documentation is aligned with privacy compliance measures, and we make recommendations on how best to organize the flow of communication with your customers.
GDPR & e-Privacy Compliance
If you interact with your customers online, then websites and apps become a data processing ecosystem. In addition to the GDPR, you also have to consider the e-Privacy legislation (such as Law no. 506/2004 in Romania), which regulates the use of cookies and the deployment of e-mail marketing – two essential tools of any online business.
Our approach to websites and apps is highly customized – we don't believe in one-size-fits all template documentation. First, we need to know all the details about our client's online projects and propose personalized documentation, as well as practical mechanisms for GDPR and e-Privacy compliance, so as to allow our clients to carry out their activity smoothly, while also observing data protection legal requirements.
Online consumer rights
The EU is in the process of significantly changing how online consumers will be protected. New or enhanced rights for consumers will be applied, which must be included and carefully dealt with in contracts concluded by online businesses. Marketplaces and social media platforms are especially impacted.
We will provide you with up to date insights into the most recent legislative developments and will help you navigate the preparations to align your online business with the envisioned EU legal requirements.
Other legal aspects specific to online business
Whenever contracts are being concluded at distance, certain important aspects need to be considered and looked into, in order to ensure validity of the transaction, such as: accurate identification of the parties, valid conclusion/execution of the agreement (including clickwrap contracts etc.), electronic signature, applicable law etc. We advise and assist our clients on how to structure and implement their online business, based on a practical approach and an interdisciplinary analysis of applicable legal provisions.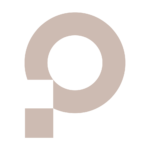 We come up with practical solutions to your data protection and privacy problems and empower your organisation to learn to handle them in the future.